Short Films and Videos |
THAT WOMAN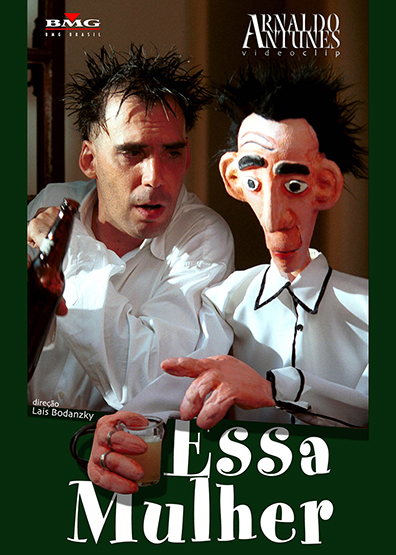 Cast and Crew
Artist: Arnaldo Antunes
Director: Laís Bodanzky
Production: Laís Bodanzky and Luiz Bolognesi
Production Direction: Ariene Leite
Cinematography: Hélcio Nagamine
Camera: Mauro Martins
Costume Design: Carol Li
Production Design: Déia Brito
Editing: Rodrigo Menecucci
Puppeteer: Cláudio Faltini
Plastic Design: Edu Paiva
Actress: Vanessa Gerbelli

Distributed by: Buriti Filmes
Duration: 3 minutes
Year – 2002
Gallery
Synopsis
Arnaldo Antunes' song tells the history of a man that, despite of being rejected, still wishes to live with a certain woman. The man is personalized in several objects, which compose the scenery of the video, giving the exact dimension of the importance and the treatment the woman gives to him.
History
With Arnaldo Antunes' invitation, Laís Bodanzky accepted to direct the music video of That Woman.
On the first meeting, they listened to the song and, after that, Arnaldo showed Laís a set of puppets and utensils characterized with images of his face – gifts from a fan. The pieces called the director's attention and became the video's main characters.
MTV audience decided between two versions of the video produced.
The result was excellent, crowned with the Multishow Award in the category of Best Music Video.
National Awards
Multishow Award (2002)
· Best Music Video