Films |
THE LAST FOREST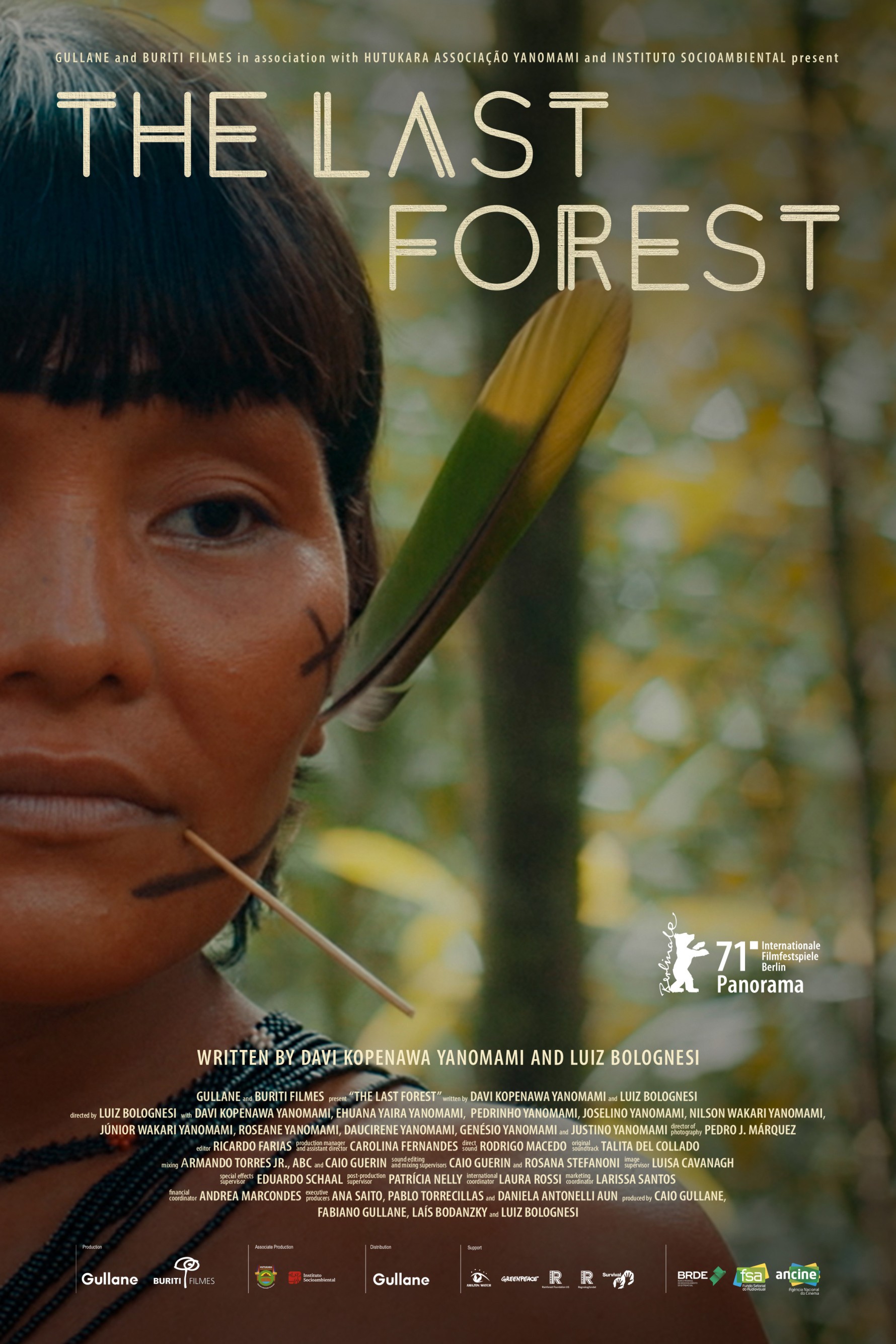 Cast and Crew
CAST Davi Kopenawa Yanomami, Ehuana Yaira Yanomami, Pedrinho Yanomami, Joselino Yanomami, Nilson Wakari Yanomami, Júnior Wakari Yanomami, Roseane Yanomami, Daucirene Yanomami

DIRECTOR Luiz Bolognesi
SCREENWRITERS Davi Kopenawa Yanomami, Luiz Bolognesi
CINEMATOGRAPHER Pedro J. Márquez
PRODUCERS Caio Gullane, Fabiano Gullane, Lais Bodanzky and Luiz Bolognesi
PRODUCTION COMPANIES Gullane and Buriti Filmes
DISTRIBUTION (BRAZIL) Gullane
Synopsis
The native Yanomami people live in the northern region of Brazil, in a mountainous terrain of the Amazon forest surrounded by landscapes that are quite distinct from what we are used to seeing. Vast tablelands, waterfalls, and streams can be found in the dense woodland, while the exotic savannas often overlap with the clouds at the top of the forest.

In these exotic and unusual landscapes, the Yanomami write a rare history of cultural resistance. As other native tribes are forced into the assimilation of white identity – be it through the invasion of evangelical churches, or the entry of loggers, miners, and engineers that are opening roads or building dams – the Yanomami, guided by their leader and great shaman Davi Kopenawa Yanomami, fight to preserve their spiritual and daily culture. In order to protect their identities, they battle a real war filled with numerous internal conflicts. Such as the desire of young people of owning a smartphone or of leaving the forest in search of the city-life.

The film "The Last Forest" is a documentary feature that aims to introduce these characters and this conflict through the observation of the Yanomami's everyday life. It is from the interaction with them, from the desire of listening and understanding them in their own terms, that our film is born.
https://www.aultimafloresta.com.br